Print this page
What's my Competitor Using?
One of the deformulation requests which LPD Lab Services sometimes get is "Can you tell us what is in …" We love to be able to say "yes" but sometimes we need to be pragmatic and have a look at what can be achieved within the customer's budget. Ingredient's lists are a good place to start, so here's one from a popular hand cream bought from a supermarket:
"Aqua, Glycerin, Paraffinum Liquidinum, Myristyl Alcohol, Butylene Glycol, Alcohol Denat., Stearic acid, Myristyl Myristate, Cera Microcrystaline, Glyceryl Stearate, Simmondisia Chinensis Seed Oil, Tocopherol Acetate, Lanolin Alcohol (Eucerit®), Polyglyceryl-2-Caprate, Dimethicone, Sodium Carboner, Phenoxyethanol, Linalool, Citronellol, Alpha-isomethyl Ionone, Butylphenyl Methylpropional, Limonene, Benzyl Alcohol, Benzyl Salicylate, Parfum."
Regulations demand a list of ingredients but here the manufacturer seems to be either trying to bamboozle us with a load of non-standard names or awe us with the compounds used. Let's take the first six compounds mentioned:
Aqua – water.
Glycerin – glycerol or glycerine, these are all the same compound irrespective of where they come from.
Paraffinum Liquidinum – liquid paraffin (not kerosene)
Myristyl Alcohol – They've used the best name here, it just doesn't need to be capitalised. It's also known as 1-tetradecanol.
Butylene Glycol – Again fairly straightforward, it's also known as butanediol. There are, however, four compounds with this name so we will need to analyse (probably using gas chromatography) to identify which of these was used.
Alcohol Denat. – You've probably guessed this one, it's "denatured alcohol" i.e. ethanol (ethyl alcohol) with small amount of something else added to comply with regulations as to the sale of alcohol. We can analyse this with Headspace Gas Chromatography.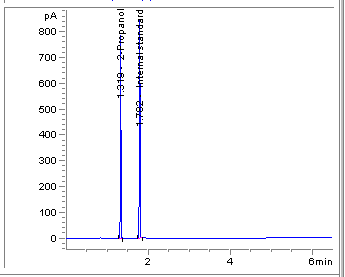 So it's fairly easy to demystify this list of ingredients but let's carry on thinking about the analysis.
The first thing that is apparent is to do a Loss on Drying LoD. This gravimetric technique is normally done at 105°C and tells us the quantity of compounds which evaporated at that temperature, which will be mostly water.
Secondly we need an analysis for alcohol (ethanol) because this will also evaporate with the water. If we have this figure we can subtract this from the Loss on Drying to get a more accurate picture of the water content.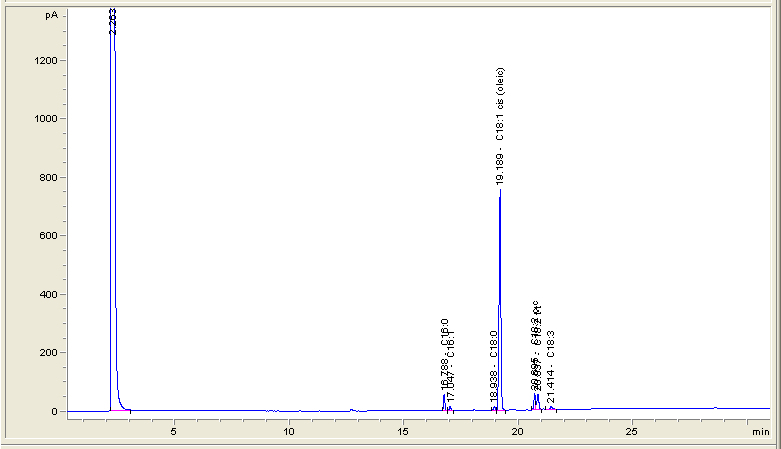 Liquid paraffin can be estimated as a gravimetric extraction. This has limitations but will be the most cost effective method. Among other things it will almost certainly pick up the "Cera microcrystaline" as both are larger hydrocarbon molecule. We can also examine the extract using Fourier Transform InfraRed - FTIR spectrophotometry to assess whether there are significant amounts of non-hydrocarbon co-extractives.
Glycerin, Myristyl alcohol and butylene glycol are another Gas Chomatographic - GC method.
Stearic acid, myristyl myristate, glyceryl stearate and possibly some others will require more extensive analysis and unfortunately may be quite difficult to separate as individual components at a reasonable cost. The components for the Simmondsia Chinensis (Jojoba) seed oil would also be observed here. This type of analysis tends to identify the presence of its components but not give an answer in terms of, say, "percent Jojoba oil".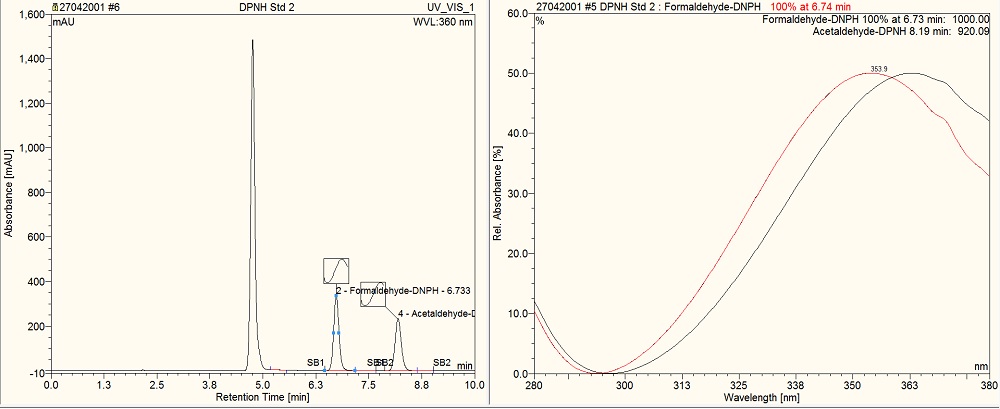 In addition there are a number of compounds which can be identified or quantified using High Performance Liquid Chromatography - HPLC or Gas Chromatography Mass Spectrometry - GCMS.
Frequently the extent of this analysis will be limited by the customer's budget and our experts are able to offer advice on the approach that is most likely to be cost effective for the available budget.
Why use LPD Lab Services?
Many laboratories could offer some of these analyses but may be limited in the range of that can be offered or may be reluctant to analyse "one-offs" at a reasonable cost. While we are considering hand cream here we might also be considering a toothpaste. Then we could offer Loss on Ignition and analysis of the abrasive mineral components of the formulation including both identification of the minerals using, for example, EDX or XRF, particle sizing to assess the grade being used and scanning electron microscopy - SEM to establish the morphology of the particles.
And, before we forget, would you like us to analyse your competitor's container as well?
Confidentiality
All results will remain strictly confidential between our companies, however, if required we can sign your non-disclosure agreement (NDA).