Print this page
LPD Lab Services delivers a 'one-stop shop' for industrial process problem solving and materials analysis.
Until a management buy-out and formation of LPD Lab Services Ltd in early October 2009, for 60 years, engineers and scientists from Philips in Blackburn, Lancashire England have used their industrial process, chemicals and materials analysis skills to provide truly superior components and devices to the global electronics industry.

The Blackburn site was a Development and Manufacturing site for thermionic cathodes for use in CRT for TV and monitors as well as niche applications. The site also developed manufacturing of electrodes for cold cathode fluorescent lamps (CCFL) as well as redesigning and relaunching valves for superior sound reproduction in high-end amplifier systems in 2009.
Our laboratory staff is experienced in solving problems in many different processes and industries due to providing technical support not only within our own site, but also gained from delivering analytical and consultancy services to the outside world.
We have brought these analytical capabilities together to provide a leading edge, independent consulting team - LPD Lab Services, Blackburn.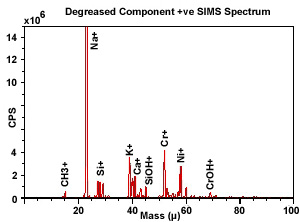 At LPD Lab Services, we provide our clients with innovative process improvement solutions and state-of-the art chemicals and materials analysis. We deliver a 'one-stop shop' for industrial process problem solving and detailed analysis, along with sound advice based on the technical skills and expertise of this specialist team.
We investigate our clients materials and process issues; advise on monitoring methods; make recommendations on process improvement opportunities across the broadest range of industries.
Additionally, we undertake contracted routine sampling, laboratory analysis and site visits, freeing customer's resources to concentrate on process management.
Due to requests from an increasing number of regular customers, the laboratory has started offering and providing bespoke Research and Development support. LPD Lab Services has been involved in product and process development for many years and so cost effectively provides technical services and consultancy to help customers turn ideas into consistent quality volume manufactured parts products in a timely fashion. As part of competitor benchmarking activities customers often have chemicals deformulated or material products reverse engineered to guide product development activities either to improve quality or reduce cost. Reverse engineering and deformulation will determine how a product is physically and chemically designed and manufactured and uses LPD Lab Services staff diverse experience in manufacturing techniques.
LPD Lab Services is an ISO17025 UKAS accredited laboratory No 2766N and are also members of organisations such as the North West Aerospace Alliance (NWAA) and the East Lancs Chambers of Commerce as well as an Approved Service Provider for RAPRA.