Print this page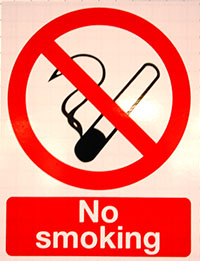 The electronic cigarette is a device that delivers nicotine to the lung in the form of a vapour. The vapour is produced when the e-liquid is vapourised (at about 100degC) avoiding the combustion and pyrolysis effects of traditional tobacco cigarettes.
The analysis of the nicotine solutions used in electronic cigarettes (e-cigarettes) currently sold in the UK is usually of interest to manufacturers, retailers, consumers and the various Trading Standards bodies up and down the country.
The majority of nicotine solutions are imported from countries where good manufacturing practices (GMP) are not currently in place, and can lead to the incorporation of unwanted and dangerous substances into the 'raw' nicotine solutions. Importers may find batch-to-batch variations that are unacceptable and have an urgent requirement to do ongoing due diligence analysis work.
The GC-MS (Gas Chromatography – Mass Spectrometry) technique offered by LPD Lab Services Limited can screen the nicotine solutions for unwanted chemicals present such as diethylene glycol, phthalates, and other unwanted chemicals present in the raw nicotine solutions.
Such GC-MS analysis can also give the 'nominal area percentage' of each chemical which may or may not be regarded as an accurate reflection of the true percentages of each component.
For an accurate determination of the nicotine concentration 'LPD Lab Services Limited' now offer a fully calibrated & validated GC (Gas Chromatography) method to evaluate the mg of nicotine in a nicotine cartridge with an Uncertainty of Measurements of ~ +/- 10% of the reading. This uses a fully traceable nicotine drug standard for method calibration. This method has been used to identify the variation of nicotine in the zero, low, medium and high nicotine solutions. Results can be quoted as either mg/cartridge, or converted to units such as mg/g of nicotine solution or % nicotine in the nicotine solution as required. The percentage nicotine is of importance for labeling considerations under the CHIP Regulations.
Examples of e-cigaratte reports can be found below where clients have elected to put their LPD Lab Services reports in the public domain:
Pillbox 38: Analysis of Components from Totally Wicked E.S Smoking Liquid, Analysis of High Medium and Low Nicotine Cartridges.
The composition of the 'Totally Wicked' E.S. nicotine solution has been investigated by LPD Laboratory Services to determine the compounds present in the nicotine formulation.
Hertfordshire County Council: Analysis of Components from "e-Juice XX HIGH 36mg/ml rated Nicotine Solution" ref S 55434,
One bottle of e-juice was supplied in order to confirm the nicotine concentration found within the nicotine solution formulations contained within the cartridges, and classify the products under the CHIP Regulations.
Gamucci Electronic Cigarette: Analysis of Components from Gamucci Electronic Cigarette Cartridges, Tobacco Flavour Regular Smoking Liquid.
Zero, Ultra Light, Light, and Regular Nicotine solutions from Gamucci were analysed to confirm their constituent compounds as part of their due diligence to confirm components in the Nicotine formulation.