Print this page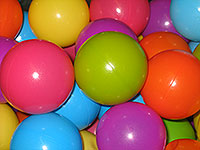 LPD Lab Services is ideally placed to support analysis and measurement of a wide array of plastics, polymers, rubbers, composites and additives.
LPD Lab Services can offer numerous techniques that can identify many issues associated with plastics and polymers. Including: FTIR, SEM/EDX, XPS, SIMS, OCAT/DCAT, GC-MS and Pyrolysis GC-MS.
Using these techniques we can investigate many issues, including:
If you would like more information please contact us for a friendly helpful discussion.