Print this page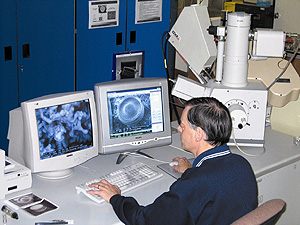 High quality chemical and materials analysis can generate insightful information that can solve a myriad of issues. LPD Lab Services has a diverse range of materials, and chemical experience and coupled with a comprehensive range of laboratory analytical techniques. These can be applied to a wide range samples providing customers with easy to understand information to give them the answers they need to solve quality issues or reduce costs.
A combination chemical and materials analysis plus physical structure investigations can provide a true picture of how a product functions or a process operates. The laboratory's experienced staff are able to pull all this information together to provide advice in a down-to-earth language the customer understands.
Chemical analysis includes AAS, XRF, FTIR, HPLC, GC, GC-MS, IC, UV/Vis Spectrophotometry, UV-Vis-NIR, NMR, wet chemical techniques, Karl Fischer and TGA.
Materials analysis techniques include SEM/EDX, surface analysis, XPS, SIMS, AES, Pyrolysis GC-MS and FTIR.

Physical Analysis can be carried out by combinations of optical microscopy, SEM/EDX, cross-sectional analysis, Mechanical testing, hardness tests, flow or rhuology characteristics and contact angle measurements.
Chemical Analysis


introduces the chemical analytical techniques available, applications and capabilities of the laboratory for raw material analysis, contaminant investigation, quality control and solving problems. Samples can be solids, liquids and gases.
Materials Analysis


Materials Analysis provides an introduction to the technical capabilities and services offered by LPD Lab Services for raw material and products analysis or investigation. The analytical techniques are used to improve quality and manufacturing processes or solve problems.
Metallurgy and Failure Analysis


Metallurgy relates to extraction of metals from their ores, refining crude metals, producing alloys, shaping and the manipulation of properties. Metallurgy involves examination and characterisation of the structure of metals and alloys as well as failure investigation.
Physical, Structural and Microstructural Analysis


Analysis of physical properties and inspection of structure and microstructure of chemicals, materials and assembled products to better understand the make up of product or component for reverse engineering, failure investigations or root cause problem solving.