Print this page
This section provides an illustrative list of example pieces of coating and layer measurement work LPD Lab Services has carried out since 2003. Multiple links are provided to other areas of the website to help customers navigate.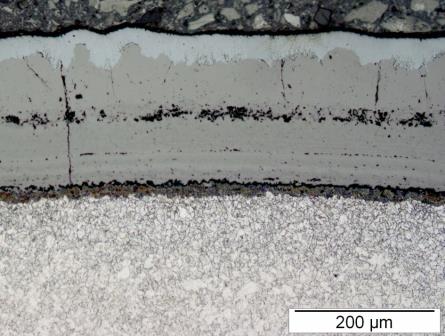 Physical evaluation of porosity of barrier layers.
Coating and layer thickness measurements by cross-sectional SEM or SEM stereo Imaging.
Surface coating physical and chemical characterisation.
Cross-sectional SEM to assess the extent of mechanical keying contribution to surface coatings.
Determination of plating layer thicknesses and composition against specifications.
Evaluation of uniformity of corrosion protective coating.
Verification fingerprinting of paint top coat and primer coat using filler chemistry, particle sizes and shapes by XRF and SEM / EDX.
Composition and layer thickness of single or multiple thin layers on a substrate by SEM / EDX thin film analysis.