Print this page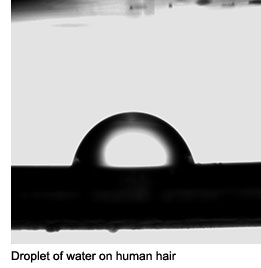 The formulation and manufacture of the complex liquids, applicable to the Cosmetics and Healthcare industry, is a common area to which an understanding of surface and interfacial tension is relevant.
The success of mixing, during manufacture, and the stability of a suspension or emulsion, on storage, can be predicted.
Examples where wetting measurements are applied to take advantage of the latest contact angle instrument technology are:-
Study of liquid drops on single hairs.
Study of liquid drops on single fibres.