Print this page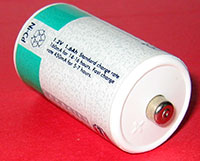 This Section provides an illustrative list of example pieces of work LPD Lab Services has carried out since it began doing 3rd Party work in earnest in 2003. Multiple links are provided to other areas of the website to help customers navigate.
Leaking cell reverse engineering physical and chemical investigation
Internal membrane failure investigations
Fuel cell subcomponent surface analysis
Welding contactor failure investigation
Nickel coating failure due to can crimping and deep drawing failures.
Analysis of materials and components in Lithium Ion Cells.
Analysis of materials in fuel cells.
Corrosion failures of cells.