Print this page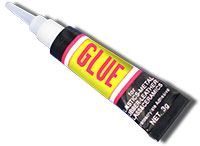 This Section provides an illustrative list of example pieces of work LPD Lab Services has carried out since it began doing 3rd Party work in earnest in 2003. Multiple links are provided to other areas of the website to help customers navigate.
Interface Adhesion, Adhesives and Coatings
Poor glue choice & label adhesion on bottles due to poor/ incorrect adhesive formulation to bond to glass.
Adhesive Failure due to poor hardener/ catalyst mixing.
Adhesion failure from missing adhesion promoter/ coupling agent.
Welding failures due to inadequate melting of materials.
Evaluation of degredation temperatures of adhesives by TGA.
Formulation of glass to metal adhesive system.
Poor size application in fibre glass (GFRP) giving poor load transfer fibre to matrix,
Welding Technology
Weak resistance welds from out of control oxide thickness
Evaluation of the extent of the Heat Affected Zone (HAZ) after laser and resistance welding.
Inclusions in weld or at weld to base metal interface.